General Manager's Introduction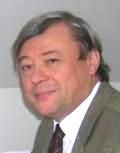 Name
Dr. István Balla
Place of birth
Budapest (Hungary)
Date of birth
1952. 05. 19.
Mother's name
Benedek Veronika
Schools

Károly Marx Economic University (at present: Corvinus University of Budapest)
Máté Zalka Technical Army College

Degree
University Doctor Title
Professionals

Chartered accountant
Registered tax expert
Registered auditor by the Hungarian Finance Department and Budget
Registered auditor

Contact
Phone: 06-20/967-92-30
E-mail: ballaistvan@ballaaudit.hu
1974-1996
Working for the Hungarian Army and the Army Ministry in different positions until retirement. At retirement, position attained was as the Economical Deputy of the Head of Finance and Accounting Section.
1997-
Working firstly as an auditor's assistant, then later as a registered auditor (private entrepreneur) for the BALLA AUDIT Auditor Ltd. involving transformations, capital valuations and assessment. As a shareholder and general director I directed the activity of the BAMOTO Ltd. that involved mostly auditing and occasional taxation consultancy.
Publications

The Structural System of the Budget (1979, Honvédségi Szemle);
The Team-Economy (1979, Hadtápbiztosítás)

Educational work

Máté Zalka Technical Army College (1978-1982, teaching);
Critique of Dissertations (Máté Zalka Technical Army College, Miklós Zrínyi University of National Defence);
Examiner (1978-1982, Máté Zalka Technical Army College).
My recent main activities can be found at references.